Laurie Darling, Ph.D.
Clinical Psychologist
Hello, there! I'm Dr. Laurie Darling, a licensed clinical psychologist practicing in New Orleans, LA. I am so excited that you have found my site. This "About" page is more about you than it is about me – how I can help you enhance and transform your life. As a psychologist, I specialize in evaluation and treatment to help you identify and overcome problems, become stronger from the inside out, be happier and healthier, and crush your goals in life. I firmly believe that the hardest challenges we experience in life can also be the greatest opportunities to grow stronger, be more resilient, and appreciate what we have even more. Combining the art and science of modern clinical psychology with understanding, compassion, and empathy allows me to provide you the best ground for restoration, transformation, and revitalization of your life.
About Me
With me, what you see is what you get. People describe me as personable, intelligent, and warm. I am optimistic at heart, and I like to think that I have a decent sense of humor (that, or people laugh out of kindness). I am a good listener, thoughtful, and responsive. I am known to really "get" my clients, offer thought-provoking questions and ideas, and provide guidance and recommendations that lead to positive and profound life changes.
I believe that knowledge is power. To that end, I apply best practices in the assessment and evaluation of children and adults to provide you with answers and insight, since we need to know clearly what is going on (diagnosis) before we can establish a plan to get you where you want to be (treatment).
In developing a treatment plan and in working with adults in therapy, I use science-driven, data-based interventions to help you feel better, be more productive, and achieve your potential, inside and out. With Christians who want to integrate their faith into therapy, I will use faith-based strategies along with secular techniques to address your concerns, help you obtain relief, and increase your peace and joy. Therapy can help propel you from just surviving, treading water, worried, discouraged, and filled with self-doubt to confident, calm, happy, self-assured, and excited about life!
Please keep reading if you're interested in learning more about my background and philosophy to help you.
NOLA Grown, Uniquely Trained
I have had the privilege and honor of practicing psychology for over 10 years, helping people to transform their lives. I am passionate about you living your best life, the one that you were created to live, and to have the most meaningful relationships that are mutually enriching and add value to the world around us.
Born and raised in New Orleans, LA, and a graduate of Ben Franklin High School and UNO, I am thrilled to serve my community, so rich in culture and history. I earned my master's and doctorate degrees in medical/clinical psychology from the University of Alabama at Birmingham (that's UAB, not UA Tuscaloosa for those of you LSU fans about to bounce off my page). I was specially trained in health psychology and behavioral medicine (including psychoneuroimmunology – say that three times fast!) as part of a unique doctoral program jointly sponsored by UAB's School of Medicine and School of Social & Behavioral Sciences. I maintain dual licensure in both Louisiana and Alabama as a psychologist.
All of that boils down to me having specialized education, training, and expertise in the integration of the mind and body – how they are intertwined and affect one another. As a Christian, I also believe it is critical to have a healthy spirit and strong relationship with God. Your thoughts and actions can be so very powerful, having a positive (or negative) effect not just on your mood but also on several areas of health, including brain chemicals, pain sensitivity, illness vulnerability, relationship quality, attention/concentration, work/school performance, and energy, just to name a few!
My Roles, Tailored To Your Needs
Professional Puzzle Solver
I love working with kids and adults to give them answers – whether your questions are about academic performance, learning, attention, mood, physical issues, or social functioning – you name it.
I can help you better understand your psychological functioning by completing a thorough assessment – identifying your learning style, behavioral habits, cognitive ability, mood, personality traits, thought patterns – so that together, we can develop a plan of action that will get you the results you want and outcomes that lead you to meeting your goals and being the best version of yourself.
Whether you are trying to figure out if you or your child has ADHD, a learning disorder, depression/anxiety, intellectual giftedness, bipolar disorder, or autism, it is my privilege to give you answers.
Formula Developer
Once we have a clear picture of your psychological functioning, then I can help you develop an individualized treatment plan based on that data so you can meet your goals. It is geared toward overcoming obstacles, putting supports in place, solving problems, enhancing self-esteem, and increasing coping skills so you can be happy, healthy, and successful – to thrive, from the inside out! I like to call it a "plan of attack."
Get back to feeling yourself. Reach your true potential. Become a boss. Take over the world. Or just get a decent night's sleep for once! I am here to support you in a caring, nonjudgmental way, and I will meet you right where you are in life. But I will also provide you with techniques, feedback, tools, ideas, and strategies to keep you moving forward toward your goals.
Team Player
I believe in continuity of care – working with other important professionals in your life to address the whole person and not just one part, both through making and receiving referrals. Here are some examples:
 I help primary care physicians and family nurse practitioners to support their patients in managing acute and chronic medical conditions, following a healthcare plan, and being more physically fit – using science-based and data-driven cognitive, emotional, and behavioral strategies.
Alongside teachers and school professionals, I help to identify whether students need additional support and intervention or would benefit from accommodations in the classroom to be more successful academically.
I work with physicians to assess patients prior to surgical procedures (e.g., bariatric/weight loss, spine surgery, spinal cord stimulator) to identify barriers, support them if needed during/after their procedure, and maximize the chance for their surgery to be successful.
As a partner with a Louisiana-based company, Spartan Services, I provide psychological evaluations to first-responder and law enforcement agencies to ensure the optimal fit of applicants for those positions.
Biopsychosocial Teacher
In treatment with adults through individual therapy, I work largely from a holistic approach, using the biopsychosocial framework. That basically means that we conceptualize health (and alternatively, illness) as the result of an interaction between biological, psychological, and social factors.
As a result, I focus on all aspects of a person, understanding that there is often a complicated interplay between their body, mind, and spirit as well as the surrounding environment and people. In therapy, I generally work within a cognitive-behavioral and eclectic framework, including skills training and education related to areas such as stress management, thought identification and restructuring, mindfulness, self-care, present centeredness, self-esteem building, sleep hygiene, developing and maintaining a healthy lifestyle, and world domination. That last one is not covered by insurance, FYI.
Head Promotor
"Head" promoter? No pun intended! If you've finally made the decision to seek out help, I know you're serious about changing your life. You are tired of the status quo, done with falling short of your potential, and fed up with feeling worried, uncertain, unhappy, or "less than." You are motivated to change, to be a better version of yourself – one that is healthy, happy, and enjoying life. I am a firm believer that happiness is less determined by your circumstances than it is by your perception of those circumstances. You can find peace, joy, and contentment in any area of your life if you manage your thinking and optimize your daily functioning. I can't and won't change you, or your life, but I can teach you how to make better choices in your thinking and behavior to feel and do better. To thrive, from the inside out!
Lagniappe
Like many of those who come to see me for help, I strive to be the best person I was created to be – as a spouse, mom of two boys, friend, and clinician. I really enjoy meeting people of different cultural and religious backgrounds, and I respect and embrace people of all walks of life. As a Christian, I am able to offer specialized therapy and counseling from that perspective, when it is important to the client. That being said, I encourage and welcome everyone to discuss their beliefs in whatever way they are most comfortable in order to make progress in their own lives.
I enjoy the process of learning on so many levels. I am curious about life, an avid reader, a dog AND cat lover, and a big football fan (known in the U.S. as soccer). But nothing beats time with my family and God. I am a positive person by nature, and often inject humor in sessions – laughter really is the best medicine! Unless you have an infection, in which case you'd probably be better off with a dose of antibiotics.
Professional Affiliations
Ochsner Medical Center – Westbank Campus
Spartan Services Group
American Psychological Association
American Association of Christian Counselors
Christian Association for Psychological Studies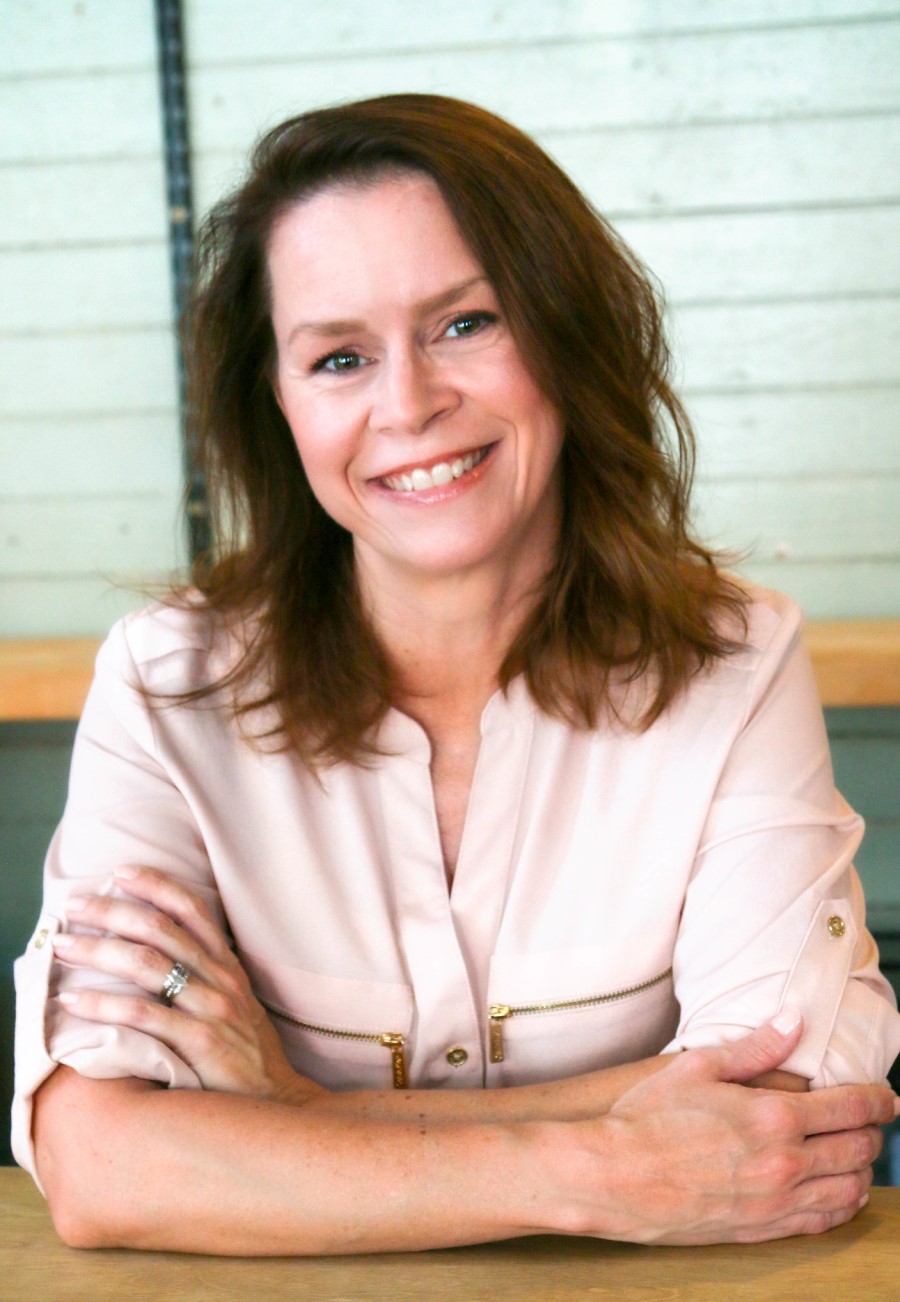 How women can correct and reclaim gender stereotypes on the road to embracing their unique selves
Gambit's Cue Magazine
August 4, 2019
How to avoid the holi-craze: self-care tips for surviving holiday stress
Gambit's Cue Magazine
December 2, 2018
When is a compliment not a compliment? A guide through an etiquette puzzle
The New Orleans Advocate
March 5, 2018
Want To Stay In The Loop?
Be the first to receive my latest blog posts, news, and other HealthWise Psychology updates.
Learn more about a variety of topics in assessment and treatment of children and adults related to ADHD, anxiety, learning disorders, depression, and health issues, as well as how my therapy services and psychological testing can help.
Contact Us
Need more info? Feel free to ask. For emergencies, call 911 or go to your nearest emergency room.
3536 Holiday Dr, Ste B, New Orleans, LA 70114